SEO Ireland
Dublin Office
(01) 5313061
Providing SEO in Ireland
If you have a club or company in Ireland and would like to drive more traffic to your web site and grow your revenue then CreatorSEO™ can help you. We are an established Search Engine Optimisation (SEO) company.
Leading the way for SEO in Ireland
CreatorSEO are based in Ireland and have offices in Limerick and Dublin. We have a strong understanding of the Digital Marketplace in Ireland and the markets that exist between Ireland and the EU, UK and US. We also have a proven track-record for effective SEO in Ireland.
We understand the importance of improving your Search Engine Ranking Position (SERP) and the impact that an improved Ranking can have on the number of visitors to your web site. This increased visibility on the web is organic advertising at its best and if well executed, will lead to growth in your company's revenue.
In addition to all this, we understand the complexity of achieving good ranking while remaining aligned to your company strategy and the target audience. This applies whether you are trading in Ireland or are an Irish company exporting to countries outside of Ireland.
Our service covers digital strategy, search engine optimisation (SEO), conversion optimisation and social media. We also provide web maintenance and support to companies throughout Ireland.
Our SEO experts are based in Ireland and have up-to-date knowledge on the Irish marketplace and on the latest search engine technology and trends.
We take an inclusive approach to Search Engine Optimization and empower our clients to improve their search ranking and visitor conversion through training and working with the client throughout the SEO process.
CreatorSEO has developed a logical process based approach to SEO. The approach has been proven and used by a number of SEO clients in Ireland.
SEO Services Ireland
In the world of Search Engine Optimisation (SEO) it is vital to keep up with the ongoing changes and improvements to search engine algorithms.
Keeping on top of of these technical changes and responding quickly to changes in search engine algorithms is key to achieving and maintaining top search engine ranking scores.
We have dedicated experts who's job is to keep on top of any changes in Google ranking requirements and advice and to continually apply these changes to our clients' websites.
Our local knowledge of businesses and business trends in Ireland, coupled with our knowledge on search engine technology makes us your ideal partner to promote your business throughout Ireland and internationally.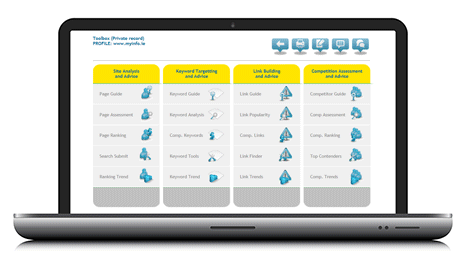 Our Offices in Ireland
Contact us or check out the pages below for more on our SEO support in Ireland:
Enterprise Ireland Approved
Enterprise Ireland (EI) are a government funded organisation that work with companies in Ireland to grow their businesses internationally and win export sales on global markets.
EI are aware of the tremendous value of Internet Marketing and SEO for company growth and expansion into global markets. They offer a grant to their clients in Ireland to help cover the costs of Internet Marketing and SEO.
Enterprise Ireland approved and recommended Digital Marketing and SEO company.
CreatorSEO™ is an Enterprise Ireland approved and recommended Internet Marketing company. We are on the Enterprise Ireland panel of ICT / eBusiness Trainers and Advisors.
Contact us if you are a company in Ireland that trades internationally and would like to find out about whether you are eligible for the Enterprise Ireland's Business Process Improvement Grant. We also can offer advice about other grants that may be available for Digital Marketing and / or Search Engine Optimisation (SEO) in Ireland.

Some of our SEO Clients in Ireland


We have worked on SEO projects for clients from a wide range of industry sectors throughout Ireland and have delivered significant ranking improvements for these clients.
Our clients range from small startup companies to large well established multinational corporations.
CreatorSEO™ have offices are located in Dublin and in Limerick. We offer our SEO services to companies located anywhere in Ireland and currently are working with clients in Dublin, Galway, Cork, Ennis, Shannon and Tipperary.
CreatorSEO™ SEO Software
We have used our SEO knowledge to develop a self contained set of on-line Search Engine Optimisation tools. This makes us the only SEO company in Ireland that can offer proprietary search engine optimisation tools as part of our SEO package.
This SEO software allows us continually to monitor trends and changes in our clients' ranking. We also track the ranking of our clients' competitors and the impact of website changes to the site ranking.
Track your SEO performance
Our clients therefore benefit from our SEO knowledge and tools in a way that no other SEO company in Ireland can match. This allows our clients to track their progress and see what they are paying for.
We also provide free SEO tools for you to try out. You can try out these tools on mysiteperformance.com.
Contact CreatorSEO™
Get a quote for SEO in Ireland
We would like to become your SEO company of choice. If you are based in Ireland and would like a quotation for SEO, contact us today.
Dublin Office Telephone:
+353 1 5313061
CreatorSEO™ is an Irish SEO company that delivers exceptional search engine optimisation results while making the entire optimisation process transparent and easy for our SEO Ireland clients.

Save
Save