SEO Audit
with Grouped Keyword Data
The SEO audit report allows you to see exactly how you are performing compared to your competition.
Get actionable solutions to enhance your digital performance:
Delivery Time: 10 working days
Number of Competitors Researched: 5
Number of of base terms provided by you: 10 to 20
70+ Page Report including: Website structure and ease of use, On-page SEO, Link landscape, Google Business, Technical infrastructure, Ranking opportunities, Ad and Social competition
Information detailed with actionable recommendations
Search Engine Optimisation Audit 
SEO audit looking at your performance versus your competition
The SEO audit allows you to see exactly how you are performing digitally versus your competition. Find the search terms your customers are using on Google. Our report will give you actionable recommendations to enhance your SEO performance. It will review a range of digital areas:
On-page SEO versus your competition
Find the terms that were searched by a significant number of users

Off-page SEO competitor review

Website speed analysis

Ranking performance and opportunities

Current phrases being picked up by Google (10 pages)

Technical infrastructure review

Analytics review
The SEO audit offers you insights into what is working for your business and identifies areas for improvement. Choosing the right search terms and implementing properly will help your SEO ranking and also improve your click trough rate (CTR). Fixing on-page SEO issues, will help your search terms rank better and drive more traffic and business.
Delivery Time: 10 working days
Data source: Google
Google geographies analysed: 1
Number of Competitors Researched: 5
Number of base terms provided by you: 10 to 20
Table of contents
1 INTRODUCTION
1.1 Study Assumptions and Market Definition
1.2 Scope of the Study
2 EXECUTIVE SUMMARY
3 METHODOLOGY
4 WEBSITE AUDIT
4.1 URL Renewal
4.2 Trust and Benefits
4.3 Navigation and Ease of Use
4.4 Call to Actions
4.5 Value Proposition
4.6 Silos
4.7 Imagery
4.8 Styling verses SEO
4.9 Opportunities and Recommendations
5 GOOGLE BUSINESS AUDIT
5.1 Your Google Business Overview
5.2 Competition Google Business Analysis
5.3 Opportunities and Recommendations

6 SEO Audit
6.1 On-Page SEO
6.1.1 URL
6.1.2 Titles and descriptions
6.1.3 Headers
6.1.4 Image Alt Tags
6.1.5 Content analysis including existing terms per page
6.1.6 Keyword analysis
6.1.7 Internal links (circular referencing)
6.1.8 External links
6.1.9 Readability
6.1.10 Competitor comparison
6.1.11 Valid versus excluded pages
6.1.12 Clicks versus impressions
6.1.13 Duplicate content
6.1.14 Opportunities and Recommendations
6.2 Ranking data
6.2.1 Best ranking
6.2.2 Worst ranking
6.2.3 Clicks versus impressions
6.3 Technical SEO
6.3.1 Hosting
6.3.2 Webserver check
6.3.3 Server, IP and SSL
6.3.4 CMS
6.3.5 Blacklisting
6.3.6 Reverse DNS lookup
6.3.7 Technology used
6.3.8 Robots file
6.3.9 Opportunities and Recommendations
6.4 Speed
6.4.1 Google speed insights
6.4.2 Speed audit results
6.4.3 Speed by location
6.4.4 Opportunities and Recommendations
6.5 Search Terms
6.5.1 Objective
6.5.2 Constraints
6.5.3 Steps followed
6.5.4 Monthly searches
6.5.5 Opportunities and Recommendations
7.0 Off-PAGE SEO
7.1 Incoming links explained
7.2 Competition review
7.3 Opportunities and Recommendations
Before we can start, we need
Once we have received your order, we will contact you to get the following information to start our analysis:
Your URL (website address) or base URL

1 Target country

5 competitor URL's

A list of 10 to 20 search terms you believe customers are using to find your products and/or services
Once we have received this information, we can then start the analysis.
Ready to discuss your 
project?
We are really excited to hear from you. Our next steps are simple - just contact our experts below.
Some of our customers ....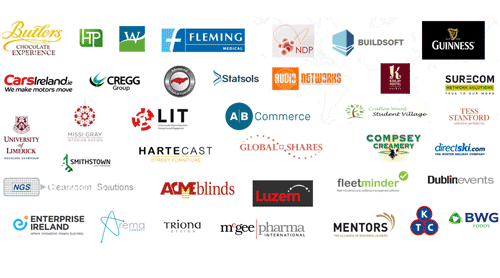 During your FREE strategy session:
We will discuss your business and digital marketing goals.
We will advise on a strategy that can be applied to your business.
We will help you understand digital marketing and an have open and honest discussions on what will work for your business.